Expanded lending market driven by technology, CRM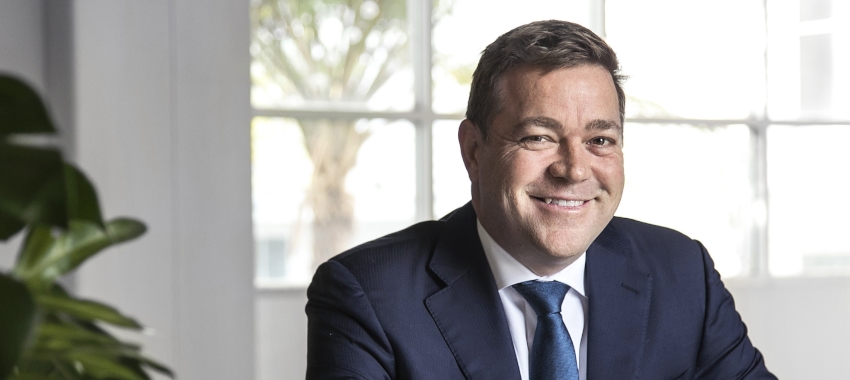 The newly expanded group is banking on technology, including evaluating the benefits of its two CRM systems, as it seeks to offer brokers more tools to improve their efficiency.
On Monday (March 1), the Loan Market Group has completed its acquisition of three broker aggregation firms Choice Aggregation Services, FAST and PLAN Australia of National Australia Bank (NAB).
Speaking to The Adviser after the deal was completed, Loan Market Group Executive Chairman Sam White stressed that while the existing broker-facing platforms, MyCRM and Podium, will continue to operate separately for the time being. , one of the top priorities for the newly expanded group is deciding which customer relationship management (CRM) system to adopt in the future.
Former aggregators owned by NAB and Loan Market have invested huge resources in their respective CRM assets, Podium and MyCRM, with Mr White saying that one of the group's top priorities is now deciding which platform to offer their 5 000 mortgage and finance brokers are moving forward.
Mr White said: "The main priority for us is to ensure that, as we separate the systems from NAB, we continue to provide brokers with the services they need. Things like commission payouts are obviously one of the most important things for us, to make sure they are correct, but also to make the decision on the platform. It's a big decision to make, [choosing] between the two platforms.
"We're going to pick one, and we've been working on [the decision] and each platform has advantages that the other does not.
"A key decision for us is how do we integrate these good features from each side into a single platform," he said.
Mr White added that the group would also focus on technological developments and longer-term deals.
The executive chairman said: "Brokers are frustrated with the time it takes to do business, and I think technology can help. It doesn't solve all the problems on its own, but it's definitely a great time saver. So trying to help brokers save time is a key part of our vision for technology. There's a lot to do, even save five minutes here, 10 minutes there, because pretty soon it really adds up. So it will be a priority [for the short term].
"Going forward, we believe brokers' ability to connect to lender decision engines will improve turnaround times. We're keen to work with lenders and the wider fintech ecosystem to be able to deliver and get faster decisions from lenders, so that's better, that's a mid-term ambition.
"And the longer-term one for us is about…banking services and how we can make decisions faster for their customers. Longer-term, there's great opportunity in this space.
Mr White told The Adviser he believed that while lead times and credit scores were causing frustrations in the chain at the moment, "a lot of energy" was being spent fixing them.
He said: "I was a broker in 1994 and went through the different phases of the industry. Pretty much every time there was a crisis or frustration…it always resulted[ed] in new ways of working. I think where we are now is a real inflection point. Brokers are incredibly frustrated, and I know a lot of lenders are very frustrated with how long this takes, and that translates into a lot of energy trying to find solutions to these issues.
"So I think what we will see coming out of this is a better way of working between brokers, aggregators and lenders. And we would love to play a role in helping that happen. important of that, not only a thing, but it's important.
[Related: Choice, FAST, PLAN join Loan Market Group]
Annie Kane
Annie Kane is the editor of The Adviser and Mortgage Business.
As well as writing about the Australian brokerage industry, the mortgage market, financial regulation, fintech and the wider lending landscape, Annie is also the host of the Elite Broker and In Focus podcasts and The Adviser webcasts. Live.
Email Annie at: This email address is protected from spam. You need JavaScript enabled to view it.