Loan Market Group deploys senior appointments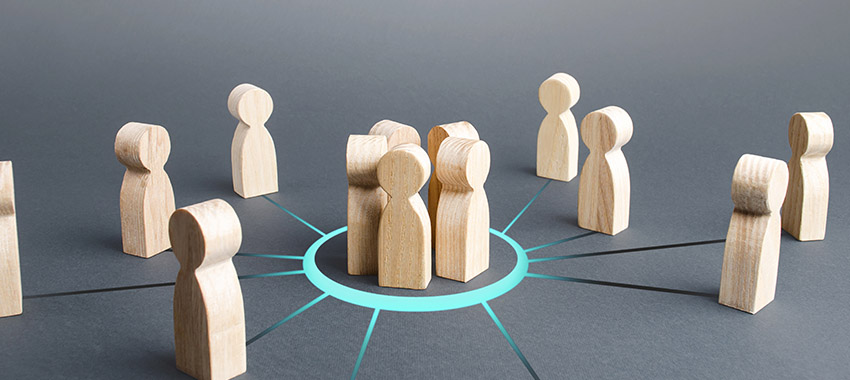 Loan Market Group announced a series of senior appointments, as well as new growth managers at PLAN, CHOICE and Fast.
A series of appointments have been made in Loan Market, at its senior ranks and in PLAN, Choice and FAST (PCF) in NSW.
Angela Tracey named Director-Success Broker
The group's National Marketing Director, Angela Tracey, has moved into the role of Director-Broker of Success.
Ms. Tracey was responsible for leading broker engagement and applying localized solutions for their marketing. She will work alongside brokerage firms to help them improve their marketing and find and retain more customers.
Loan Market Group said it had recently expanded its team of marketing specialists, which will be led by Ms Tracey, with the aim of boosting brokers' online visibility and boosting their brand presence.
She will also be responsible for continuing work to strengthen the suite of digital marketing tools for the group's brokers.
Loan Market managing director Andrea McNaughton said the appointment was one of two that underpinned the aggregator's commitment to helping brokers engage with customers online and making it easier for them to collaborate with customers. lenders.
"Competition for customers is increasing every month. Angela will work strategically with our business owners to ensure they use and integrate the tools that are at their fingertips to help find and keep more customers," said Ms. McNaughton.
Loan Market Group had also recently implemented a program to better integrate with Ray White online.
Jacqui Lanyon appointed National Director – Operations and Partnerships
At the same time, Jacqui Lanyon, national head of operations, growth, became national head of group operations & partnerships.
Ms. Lanyon will be responsible for facilitating relationships between brokers and members of the group's lender panel, as well as overseeing a program of educational events and training sessions.
Ms McNaughton said opening greater lines of communication between Loan Market, its brokers and lenders would lead to better service and solutions for customers.
"Through our series of training and education, Jacquie will bring brokers and lenders together, breaking down barriers to strengthen our brokers' businesses, their productivity and results for their clients," she said.
New NSW Growth Managers at PCF
PLAN Australia, Choice Aggregation and Fast are said to have invested in expansion across NSW, with two new appointments charged with driving the growth of networks across the state.
Andrew Wild and Hannah Carter have joined Aggregators as NSW Growth Managers.
Previously, Mr. Wild was in charge of national franchise recruitment at Smartline.
Ms Carter, meanwhile, has returned to the group, having worked at Australian Finance Group (AFG) and Specialist Finance Group (SFG) since she was Head of Partnership Support at FAST from 2009 to 2013.
She was the last NSW/ACT State Manager for SFG, having served as Business Development Manager at AFG.
PCF chief executive Stephen Moore said the nominations were a clear commitment to growing brands across the state.
"Andrew and Hannah have extensive experience and relationships and a unique understanding of what is needed to reach the modern market," Moore said.
"Across all brands, they will strengthen our broker communities with real talent that will contribute to the growth trajectory we have set for PLAN Australia, Choice and FAST."
Timothy Schneider, Director of Growth at PLAN Australia, Choice Aggregation and FAST also said the experience of new hires will be invaluable as brands grow.
"Andrew's CV speaks for itself. With experience in recruitment, sales and finance under his belt, he is exactly what we are looking for. I really look forward to working closely with him," he said.
"Hannah is a big name in the Sydney brokerage market with exceptional connections. It's a real thrill to have her join our team. I have no doubt that she will pull through this quickly and I can't wait to see what she delivers.
Ms Carter commented that the new role was a "great opportunity, particularly with PLAN Australia, Choice and FAST now part of the expanded LMG".
"I think the role is really unique: it's almost like being a broker for brokers, finding the home and community that's best for them," she said.
Mr. Wild said he looked forward to working with PCF's experienced partnership managers.
"The opportunity to introduce MyCRM to brokers, integrating all aspects of their business, is a huge plus when talking to brokers," he said.
[Related: Yellow Brick Road to push further into broker channel]
Sarah Simkins
Sarah Simpkins is the managing editor of Mortgage Business and The Adviser.
Previously, she reported on banking, financial services and wealth management for InvestorDaily and ifa.
You can contact her on This email address is protected from spam. You need JavaScript enabled to view it..