Loan Market will move forward with MyCRM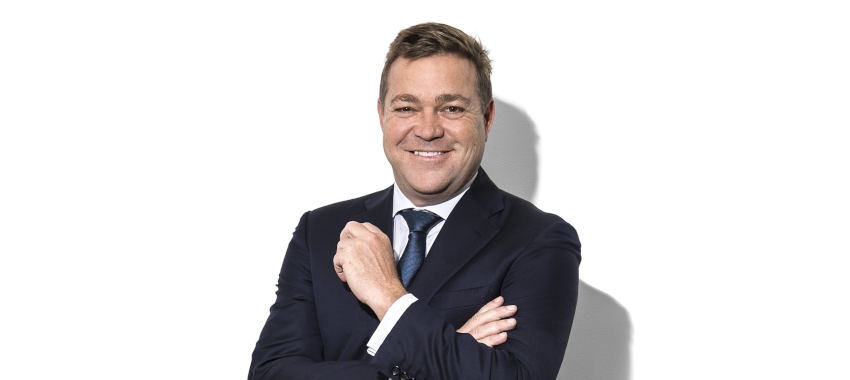 The Loan Market Group announced that it had taken the "decisive decision" to extend its customer relationship management (CRM) system to all 7,000 brokers in the group, in a phased approach.
After finalize its acquisition of National Australia Bank (NAB)'s three broker aggregation businesses Choice Aggregation Services, FAST and PLAN Australia earlier this year, the group announced that one of its top priorities would be weigh the benefits of existing broker-facing platforms, MyCRM (used by Loan Market brokers) and Podium (used by PLAN/Choice/FAST brokers).
That process is now complete, with Loan Market Group's executive chairman, Sam White, telling The Adviser that the group had consulted closely with its brokers and engineers and would take the "best of both platforms" to build a "great platform." form ".
A team of around 100 "technical specialists" are currently working on the updates.
While relevant updates are made to MyCRM, brokers will be able to continue to use Podium and roam "when the time is right for them".
It is expected that all changes will be finalized within the next 15 months.
What the changes will entail
Mr White said a survey of 1,200 brokers found that the MyCRM system was rated 4.3 out of 5, while Podium was rated 2.9 out of 5.
However, he added that broker reviews, demos and consultations revealed that both systems have individual strengths.
According to Mr. White, MyCRM was particularly praised for "user experience, broker-client relationship and ease of use", while Podium was particularly highly rated for its "business analysis tools and workflows".
He noted that MyCRM had also won several awards including Technology Platform of the Year 2019 and 2020 at the Australian Broking Awards and was voted #1 for software by brokers in the 2019 Aggregator of Choice survey and 2020 by Momentum Media.
Following feedback and consultation, he said that while MyCRM has been chosen as the technology platform the band will use, it will be updated to include the top-rated aspects of Podium.
He explained: "What we saw was that we needed to develop some of the features of Podium that are really good and integrate them into MyCRM…
"So we take MyCRM as a base and then we build on all the things that Podium users really love, which is heavy reporting and workflow analytics," he told The Adviser.
He added, "Today we recognize that there is no single integrated platform that provides brokers with the best client and broker user experience with in-depth trading insights. This enables Loan Market Group to offer brokers the best of both platforms, combining the paperless, BID-proof broker and client experience of MyCRM with the best of Podium's trade reports and workflows.
Loan Market said a dedicated team of up to 30 technology and migration specialists will work to help brokers from former NAB-owned businesses transition to MyCRM in a step-by-step, consultative process on 2021-2022.
Although some brokers have already upgraded to MyCRM, it is expected that brokers will be able to start the transition to the updated version "as early as August".
The Executive Chairman explained: "I think it's important at this time to satisfy as many people as possible.
"It all depends on the activity of the broker and the particular functionality of his writing. For some brokers, they will be able to switch immediately. For some brokers who really enjoy aspects of Podium – such as analytics and reporting, if that's really important to them – we'd say they don't need to migrate right now, they can migrate when we have integrated it into MyCRM .
"We will communicate with brokers when we are ready to use particular features, for example, heavy workflows, and let them know that they can meet them then," he said.
"So we will continue to operate both platforms for as long as it takes to build those capabilities and migrate groups as they decide MyCRM is right for them."
According to the executive chairman, although this transition would be "more complicated" for the group, he added that he thought it would be "much better for brokers to have this flexibility to move and when it suits them".
"With all the changes and stress brokers are going through, we want to make this transition a success, and the way to do that is to match expectations with realities. So if they're using something they like that we haven't built yet, we recommend that they wait until that feature is complete before moving on.
Mr White thanked the brokers for 'talking and helping to make this decision'.
He concluded, "Change is never easy for busy brokers. PLAN Australia, Choice and FAST businesses will migrate when they are ready and confident that the MyCRM platform will meet their specific business needs. And above all, to keep it simple, brokers do not need to change aggregator to use MyCRM.
"The decision…will provide certainty and clarity for our business owners and members of our network, as well as our technology teams, allowing us to begin the process of creating the next evolution of MyCRM – a future we are excited to 'offer,' Mr White said. .
"We make it a priority to deliver value to brokers and are committed to being the industry's number one technology provider."
Looking ahead, Mr White said the group would then look to see if it could "simplify" and "reduce complexity" in other key areas, such as commission systems, aggregation agreements and business models.
[Related: Expanded Loan Market focusing on tech, CRM]
Annie Kane
Annie Kane is the editor of The Adviser and Mortgage Business.
As well as writing about the Australian brokerage industry, the mortgage market, financial regulation, fintech and the wider lending landscape, Annie is also the host of the Elite Broker and In Focus podcasts and The Adviser webcasts. Live.
Email Annie at: This email address is protected from spam. You need JavaScript enabled to view it.